4 min read
The Broken Business of Real Estate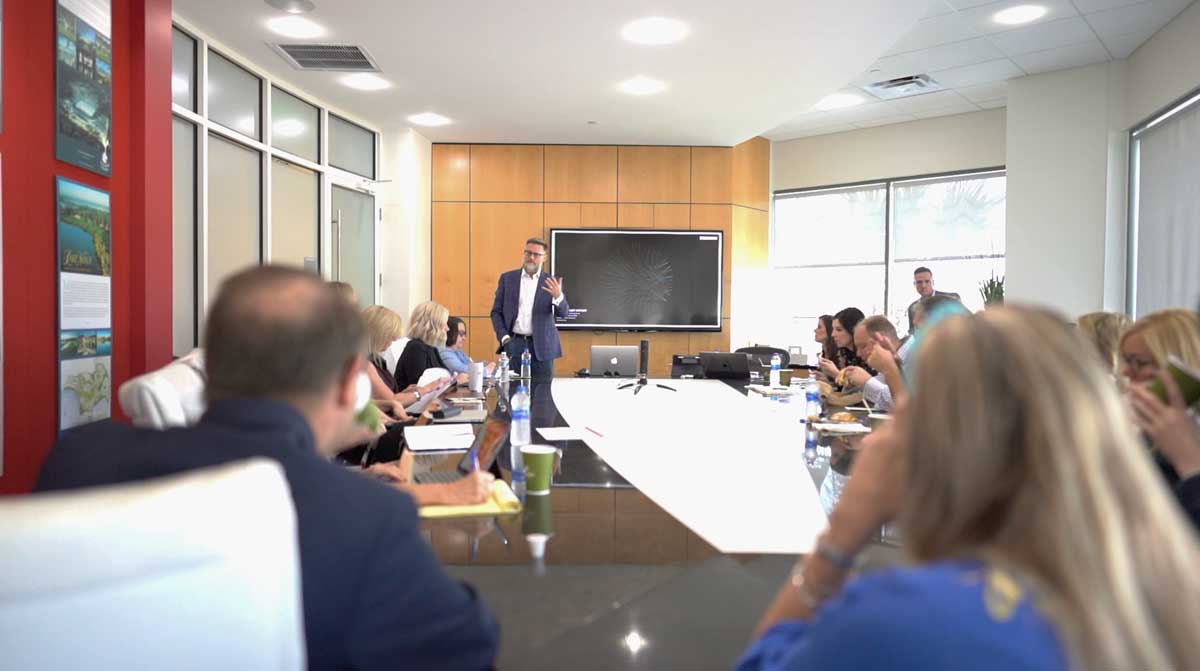 Today, the business of real estate has little to do with actual real estate.
Real estate is the single most valuable asset in the world, more than global GDP, any market index, business sector, or commodity. According to a 2018 study by Savills World Research, the total usable real estate across the globe was valued at more than $280 trillion. Almost 80% of that, $220 trillion, falls within residential real estate, with over 20% landing in North America alone.
Why is this important? The number of industries that rely on residential real estate as the basis for area economies is staggering. There is a saying within commercial real estate development, "the big box follows the rooftop." According to the Congressional Research Service, residential construction and housing services account for nearly 15% of annual U.S. GDP. Business saturation within any given region relies upon sufficient and stable housing markets for overall economic prosperity.
Enter the real estate brokerage.
In 2020, according to the National Association of Realtors (NAR), real estate brokers and practitioners represented 90% of residential real estate transactions across the U.S. Of the 6.5 million existing home sales and 820 thousand new home sales as reported by the St. Louis Federal Reserve branch, almost 6.6 million total transactions were touched by real estate practitioners. The importance of this representation, and the trillions of dollars it represents annually, is underpinned by the skill and quality of the practitioner.
As a real estate broker, my fiduciary is to the practitioners within our firm and the hundreds of clients we serve each year. The quality of our services and skill of our practitioners measure how we are judged within the market. Over the past several years, however, I have witnessed a striking degradation of professional standards held by practitioners, specifically brokers. The reason is twofold. Lack of national leadership leading to a lack of broker accountability.
From 2006 to 2012, leading up to and following the 2008 financial crisis, numbers of real estate practitioners within the U.S. dropped by 26% from 1.36 million to 999 thousand. From 2012 to today, practitioner count has rebounded by 45% to 1.45 million. During that same period of time, other professional fields, law, medicine, and financial services saw no decline in practitioner count and have experienced stable and consistent single-digit percentage growth. Why? In short, there is almost no barrier to entry within this field.
The incentive system in real estate is upside down. On the state level, licensing requirements are almost worthless beyond the bureaucratic check mark following test completion. In Florida, to become a broker, the individual licensed to supervise real estate practitioners, two years licensure plus a maximum of 260 classroom hours is all that is required. A typical salesperson spends less than half that time in a classroom. By comparison, in Florida, a licensed cosmetologist endures 1,200 hours of class time.
For almost every homeowner, their property represents the largest and most valuable asset they possess. The intricacies of a real estate transaction are considerable. A lot can go wrong if a practitioner does not know what they are doing or if they lack sufficient support. Considering the potential ramifications of a failed real estate transaction, should not the shepherds of those transactions be held to the same standards as, say, a physician or an attorney?
NAR, the governing practitioner association and according to its 2021 Dues Information, generates over $217 million in revenue from membership dues and estimates almost $83 million of that will be attributed to political lobbying. This body is supposedly responsible for championing the industry and representing the interests of its members. Occasionally, as a member, I receive updates regarding issues NAR claims to have won legislatively on behalf of the real estate industry. I certainly do not see $83 million worth of lobbying effort. Purely speculative, but I surmise that a hefty portion of that amount is spent on the state level advocating for the maintenance of low-level licensing requirements.
The easy way out of the system would be to side-step the association, right? It's not that easy. Many local associations, think of them as micro-NAR, throughout the country mandate membership in order to participate within a Multiple Listing Service, the predominant source of all residential listing data. In effect, if you are not a member, you cannot gain access to listing services and are out of business.
This structure benefits NAR directly. The maintenance of low industry standards fuels the massive volume of real estate practitioners, thus filling its coffers with membership dues. If it were truly a champion of the industry and the practitioners who operate within it, the association would define professional standards. There is no set standard for business skill, real estate and market knowledge, experience, or apprenticeship. If you have a license, you're in.
This sloppy top-level structure only further incentivizes low-quality industry performance. National real estate brands are racing to the bottom through "high split" and "fee-based" structures, abandoning traditional industry values and what most benefits the end consumer in order to capture practitioner market share, the number of practitioners within the respective company. Rather than emphasize quality of service, skill of practitioner, and differentiation within the market, there seems to be an almost exclusive focus on creating profit centers around real estate practitioners, not the practice of real estate. Rather than emphasize the skill of the individual and drive more real estate business, the emphasis is placed on fees for franchises, closings, desk space, office supplies, technology, compliance systems, and so on.
Many models today pay a practitioner between 90% and 100% of total fees generated. You may then ask, how is the company able to afford and provide any degree of support, supervision, service, or meaningful training to the practitioner? In short, it cannot. Commission structures within the organizations racing to win the practitioner game are disincentivized to support any individual practitioner, only to increase total number of practitioners. If a company operates within the fee-based system, total fees never present sufficient capital for investment in the practitioner. Another common commission and recruiting tool, the "capping" system, limits total revenue realized by the company. Once a practitioner "caps," the company has no further use for the practitioner and has no incentive to invest. This leaves the practitioner having to be all things to all people, the marketer, administrator, negotiator, the valuation & market expert, and so on. How well do we find people perform when they are required to do everything? Will that allow them to reach their full potential? Most certainly not.
So, how is this solved? Certainly not through NAR or the legislature. It is remedied through responsible brokers and the consumer. A real estate firm should have proper infrastructure and tools to support its practitioners, a sufficient physical location, marketing, sales, and business staff. The consumer should ask to speak personally with the firm's broker, who should identify what systems are in place to provide the practitioner and the consumer an advantage within the market. Most importantly though, consumers should not be shy to hold the firm to account. Demand accountability, establish a plan, set proper expectations, and measure real outcomes.