4 min read
3 tips to avoid a low appraisal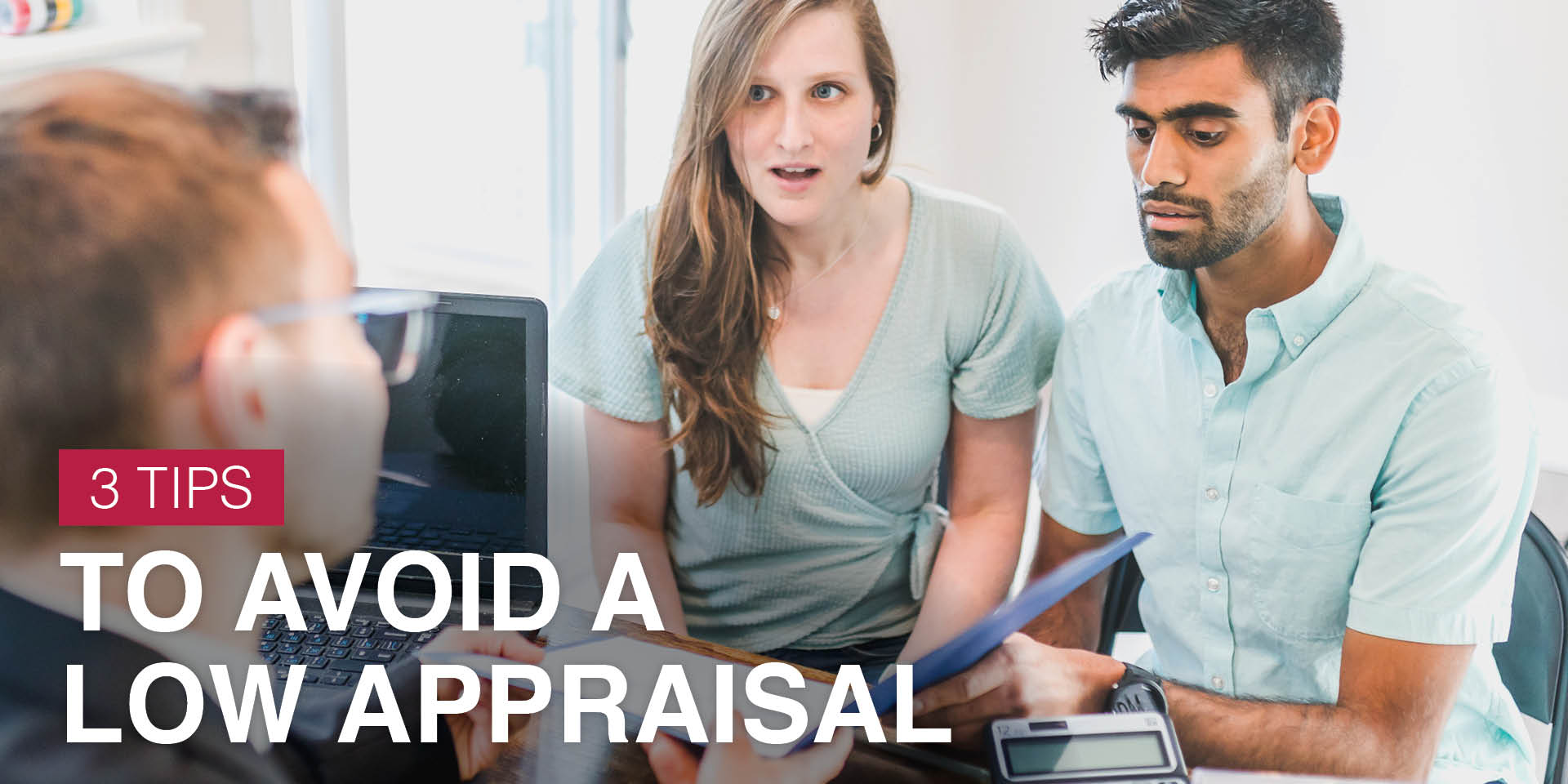 You offered well over the asking price, waived inspections, and threw in a new car AND a European vacation. But, hey, you won the bid over the hundreds of other offers.
With a post-COVID recovering real estate market and pent-up demand from Buyers looking to flee highly concentrated cities, the Florida market is exploding. I mean who can blame them? A lock-down certainly is a tad bit easier when the beach is nearby.
Further adding to the mania of this new Seller's market is the realization that the work/office geographical proximity is no longer a factor when deciding where to live. Which begs the question: Is Florida becoming the new California?
Now it is time for the appraisal step in the mortgage financing process. Lenders, Agents, and Appraisers are all totally backlogged and frankly, exhausted. Buyers are wringing their hands in anticipation of that appraisal report. And in this highly active market with Sellers continuing to push the envelope on listing prices and Buyers driving it even higher to win bids, it is not uncommon to see the appraisal come in ten-, twenty-, even fifty-thousand dollars lower than expected. When the financing threshold is based on the appraisal value, not the contract price, it presents a real conundrum for the Buyer.
So, if you are borrowing at an 80% Loan To Value ratio, now your loan amount is 80% of the Appraisal and the difference has to be met in cold hard cash.
Here are three tips to avoid pitfalls:
Order the appraisal early and get your documentation to the Lender when they ask.
Often this can be difficult if done too early in the loan underwriting process as the Borrower's credit, assets and income, and liquidity position are being analyzed. Appraisals are shamelessly expensive these days (I have seen them cost upwards of $4,000!) and no one wants outstanding invoices if the transaction falls apart due to finances. An experienced Lender will be able to guide you through the appropriate timing.
Make sure your Real Estate Agent attends the appraisal.
A Real Estate Agent is not permitted to directly influence the appraiser or the outcome. But by being present during the appraiser's walk-through, the Agent, being especially knowledgeable about the home as well as the neighborhood, is able to provide additional information on various items such as upgrades, additions, or repairs on the home, upcoming closings that could potentially be used as sales comparisons, or insights into the area that may be distinct or unusual.
Did You Know? As part of the newest mortgage lending regulations, Section 1472 of the Dodd-Frank Act, known as Appraiser Independence was established to restrict mortgage representatives in their communication with the appraiser. This new process was an attempt to eliminate implied pressure on the appraiser to inflate values that may be unjustified based on sales comparisons.
Have an expert on your team.
Now more than ever the talent on your team matters. Nothing can make up for experience in this market. If the appraisal comes in low – will you pay the difference over and above the loan amount? Is your Lender creative enough to help you restructure your terms with a payment you can afford? (Boom! This takes serious skills!) Will you attempt to renegotiate the price or perhaps there is another family waiting in line with a backup offer to scoop up the new home?
As a tenured, Top 100 Lender and a Licensed Real Estate Agent in Florida, no one is better qualified to help navigate these uncertain waters. My team is made up of the best-of-breed lending professionals and experts.
This market does not look to be slowing down. The good news is the values will catch up to the demand as more transactions are closed and recorded, and more comparable sales are available for appraisers to use in their evaluations. Affordable housing will continually become the new frontier as we set our eyes on the next challenge in this constantly evolving industry.
(407) 494-9833 | Leslie@Stockworth.com |
With more than 20 years of experience in real estate, Leslie Heimer is a Professional Real Estate Advisor with Stockworth. She also owns a thriving mortgage practice in Central Florida and was named 100 Most Powerful Women in Banking in 2018 by the National Mortgage Professional Magazine.
Leslie is also a contributor for the prestigious Scotsman's Guide and named Most Connected for Real Estate Lending in 2019 by NMP Publication for her social media influence and thought leadership. She has been recognized on the cover of FOCUS Magazine, the Orlando Business Journal, and Orange Appeal Magazine for real estate and marketing strategies, and Orlando Family Magazine recognized Heimer as one of the Top 50 Real Estate Professionals year-over-year since 2017.